Having a thin hair type is not trouble as there are limitless hairstyles look absolutely amazing on thin hair. While choosing a hairstyle for thin hair, main goal should be adding visual thickness to your hair. It can be either with the help of teased strands or short and long layers throughout your hair. Have a look at these hairstyles for thin hair and pick the style that speaks with you. Keep in your mind that women with short hair can opt for both bold and subtle styles. If you want to know more, read on.
#1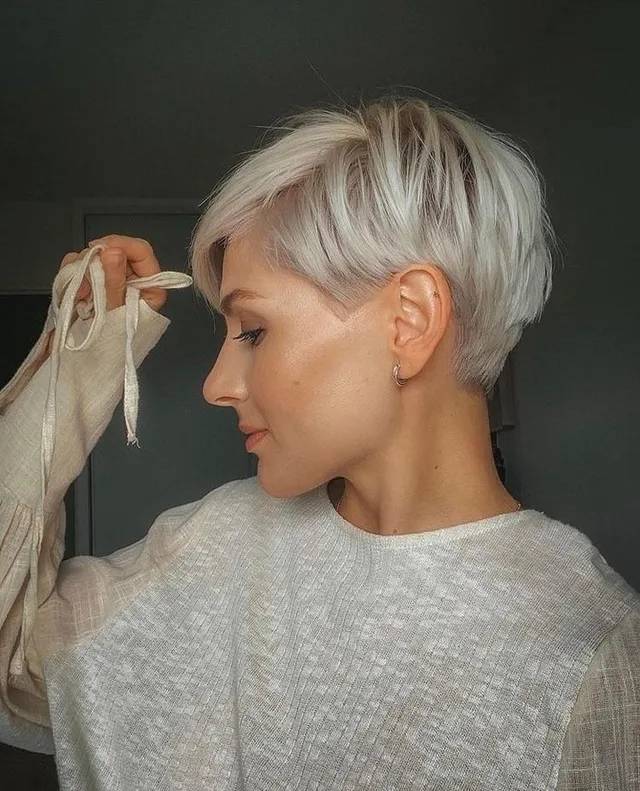 This is the boldest haircut that anyone with thin hair may pull off. The look comes from a bold undercut on the side of the forehead and short baby bangs. Unfortunately, this look is not for everyone. It requires excellent face features and bold nature. It doesn't show off the thickness of the strands so vivid, instead it brings out the best of the features.
#2
Here is another fabulous option for women with thin hair. It requires growing out the bangs and keeping the rest of hair pretty short. Note that the cut has some layers that add extra dimension and depth. Apart from the crop, color is also amazing. It is a blend of blonde and brown shades applied throughout the locks. It is an eye-catching idea for women with a wide forehead.
#3
Waves are the key to an excellent hairstyle for thin hair. The best thing about waves is that they add movement through hair making it visually thicker. However waves are not the only patterns that make this bob stand out. Pay attention to the rainbow-pastel hair color as well. Multi-tone hair shades are in mainstream. So use your chance to rock the trend too.
#4
Braids are the best accessory for any hair type. Whether you have thick or thin, short or long hair, you will always find your type of braid. Plaits are fabulous for thin hair particularly when they are created loose and messy. Here you can see a crown braid that looks pretty thick due to a loose style. Added tendrils at the front make the style more feminine.
#5
It is possible to enhance your natural texture with the help of hair color too. Here is the best example of how you can do that. Ask your hairstylist for a mix of deep red and caramel colors. The dark shade of red provides with body and texture. The transition from red to light towards the tips gives an ombre-like look. Both the waves and color combination balances the entire look.
#6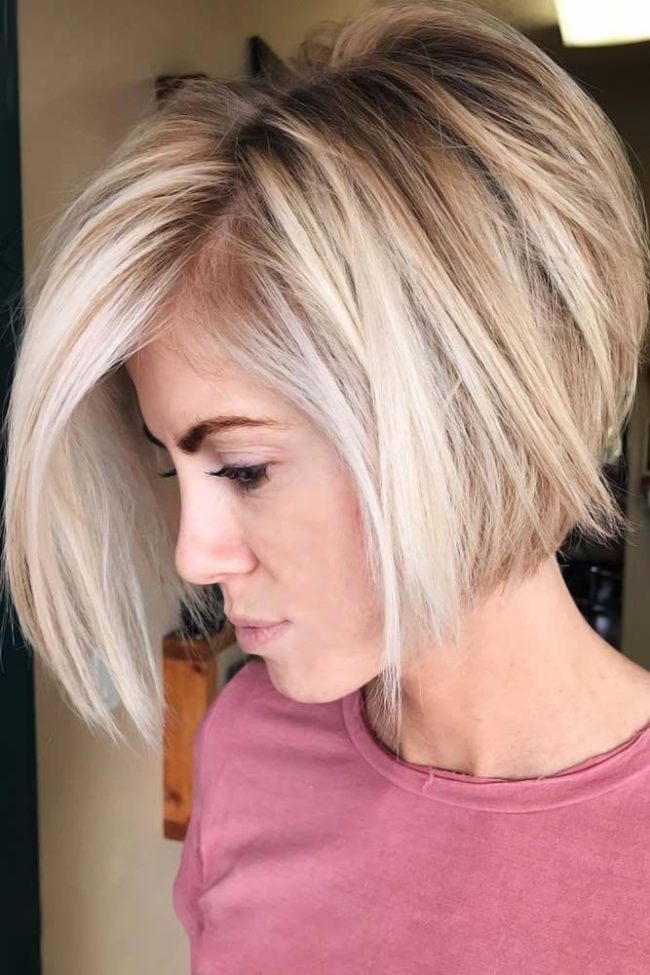 With thin hair you can wear any type of hairstyle. Be that updo or downdo, a right chosen version will make you stand out in the crowd and make a fashion statement. The best thing is that there are ideas for all hair lengths, and this one is for women with medium-length hair. It entails sweeping the bangs to the side while making the rest of locks wavy.
#7
View this post on Instagram
#8
View this post on Instagram
#9
View this post on Instagram
#10
View this post on Instagram
#11
View this post on Instagram