Red is a bright hair color that has a rich palette of shades which provides us with various hues of red. These tints are used to highlight dark hair like brunette, chestnut, black or brown. In many cases you get a reddish brown effect on your hair but if you add only a few highlights then it will be easier to distinguish between your base hair color and red highlights. Here you see different dark hairstyles with red highlights.
#1 Fiery Auburn
View this post on Instagram
Long hairstyles often look dull without highlights. As soon as you add some stylish highlights they become refreshed and eye-catching. If you have black curly hairstyle live up your curls with vibrant red highlights. The result will appeal to you and perhaps, you'll repeat it once again in your life.
#2 Fire Glow
View this post on Instagram

There are many updo hairstyles that look like each other but what about a unique updo that accentuates your hairdo and represents your taste? Look at this cool elegant updo hairstyle. Doesn't it look more delightful with red highlights?
#3 Amber Swirls
View this post on Instagram
Dark layered hairstyles are sometimes simple compared with highlighted haircuts. It seems as if layers and highlights are created for each other. And actually, these layers are clearly seen only in case you add highlights to it. For dark hair, red highlights are of course more astounding.
#4 Cinnamon Brown
View this post on Instagram

Just like long hair short pixie haircuts also need a touch of attractiveness by the means of highlights. Natural brown hair color can become trendy if you combine it with red highlights. In case you have a layered pixie haircut the effect will be engaging.
#5 Subtle Spice
View this post on Instagram

As for asymmetrical hairstyles I can say that they are already flashy and bold. But if you want to make a boom with your look then go for a trendy short asymmetrical bob haircut and if you have dark hair add red highlights here and there on your hairstyle.
#6 Ginger Orange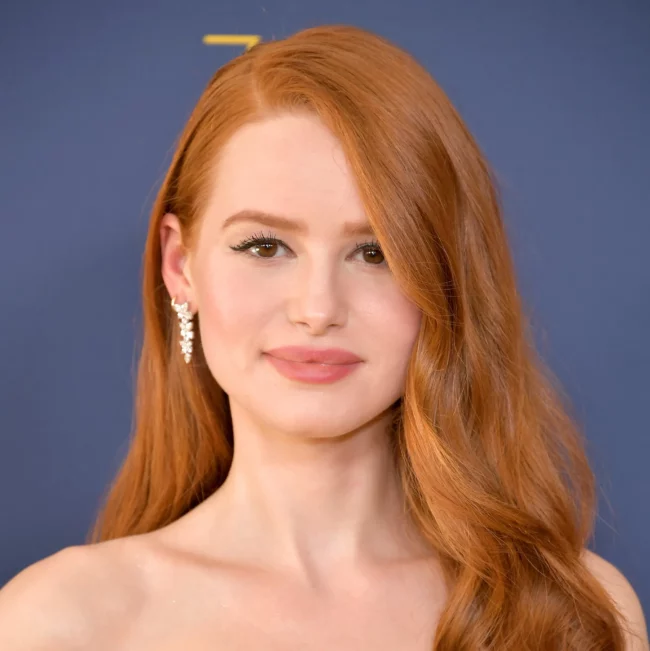 This two-tone pixie hairstyle in red and black shades look so hot as it's achieved on the straight hair. Having your bangs in red shade and the rest of your short hair in a dark hair color you are expected to get an edgy hairstyle ready to capture many hearts. It's really very eye-catching.
#7 Sangria Spice
View this post on Instagram
#8 Strawberry Red
View this post on Instagram
#9 Long Red Hair
View this post on Instagram
#10 Reddish Brown
View this post on Instagram