If you are blessed with thick hair, you are lucky since there are various options available for you. It is crucial to find a right haircut otherwise it will look artificial. One length haircut should definitely be avoided, while graded cuts with a shorter length around the crown and longer locks at the nape are going to make your medium length strands even more dynamic.
#1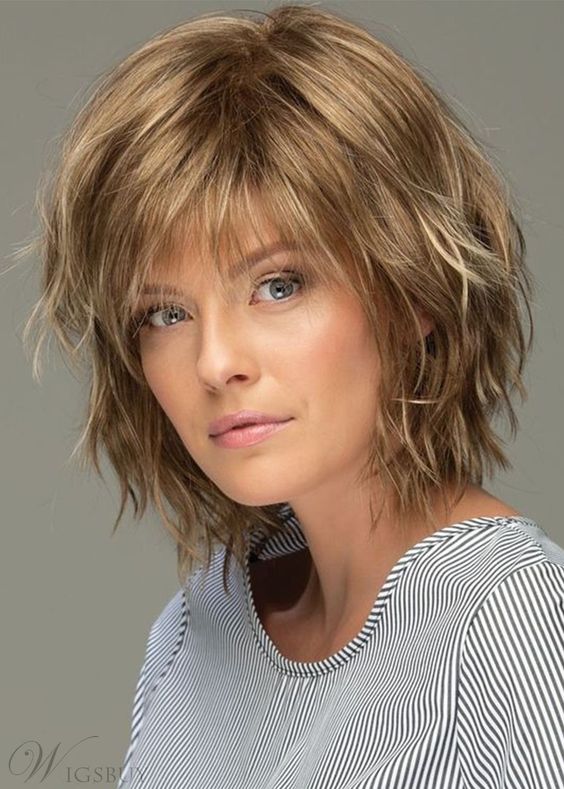 When styling your medium-length strands pay extra attention to the volume, since you are already blessed with by nature. Feel free to use hair products for better effect. Here I have selected some modern mid-length haircuts for thick hair for 2023 to inspire you and give you better ideas on how to style your shoulder-gazing strands.
#2
These gorgeous layers are perfect solution for slightly wavy hair. You will not even need to give your strands any special styling tricks- simply blow dry and you are ready to rock! But everything wouldn't seem so easy without a right haircut and color solution. Light caramel highlights allow you to experiment with darker and lighter hues at the same time. Note that a simple side part and long bangs also enhance the overall look of the cut.
#3
Modern shags are back again and here is the best shoulder-gazing shaggy cut into a trendy wavy do. If you scroll down your Instagram feed you will definitely meet various beauty bloggers rocking a headdress like this. Blow-dry your mane roughly and style a few loose waves with a straightener!
#4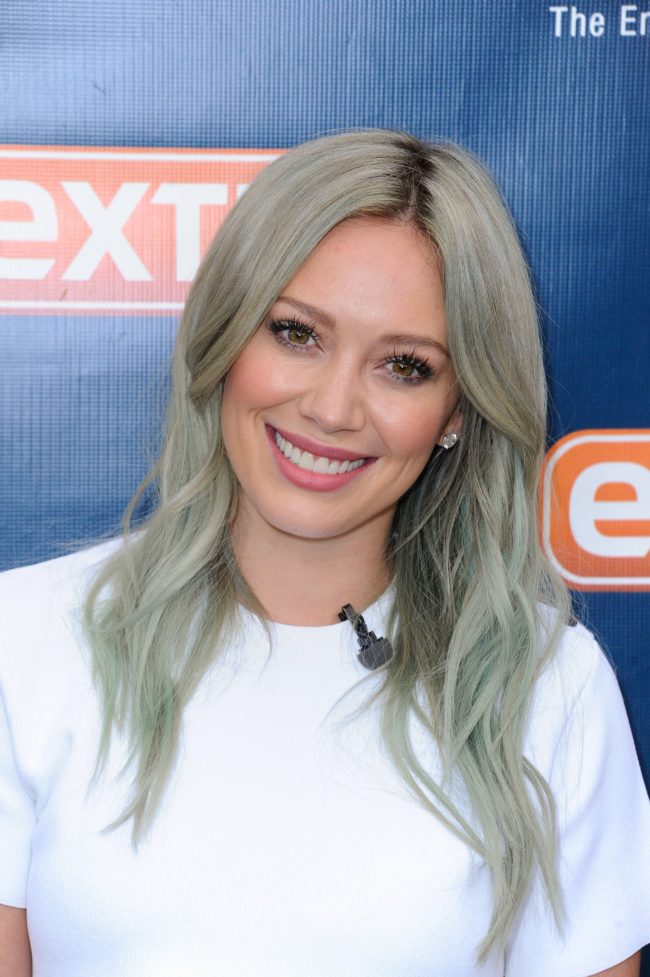 This is one of those amazing hairstyles which are impossible to be treaded even for the latest trendy cut. This shoulder length haircut comes with bangs that seamlessly blend into the layers. It is the best option for you, if you prefer loose styles. Just don't forget to give your strands a right color-treat.
#5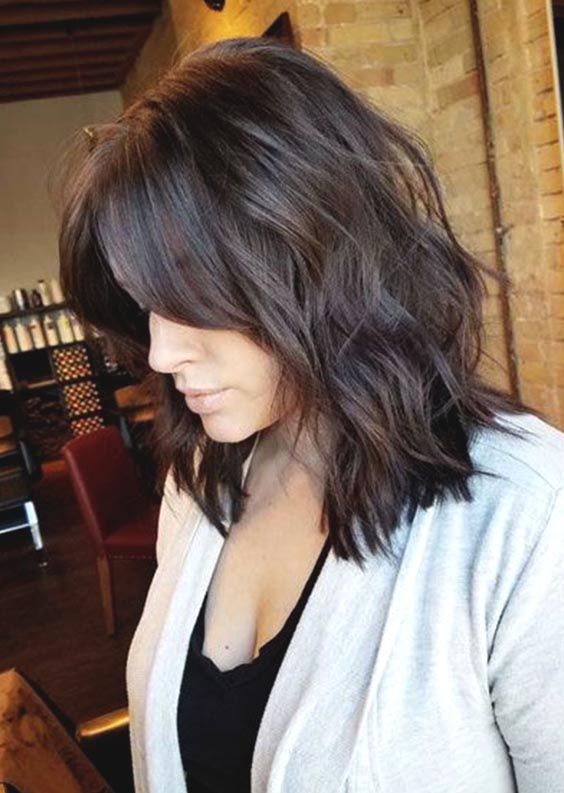 This is a bit shorter version of the previous examples but it is no less interesting than the others. There is something extremely feminine and elegant in this style. A lovely ash blonde tone will give your favorite bob a modern upgrade. Note that the darker roots pop up and make the overall design even more interesting. If you have straight hair, then let the layers frame your face and bring out the best of your features.
#6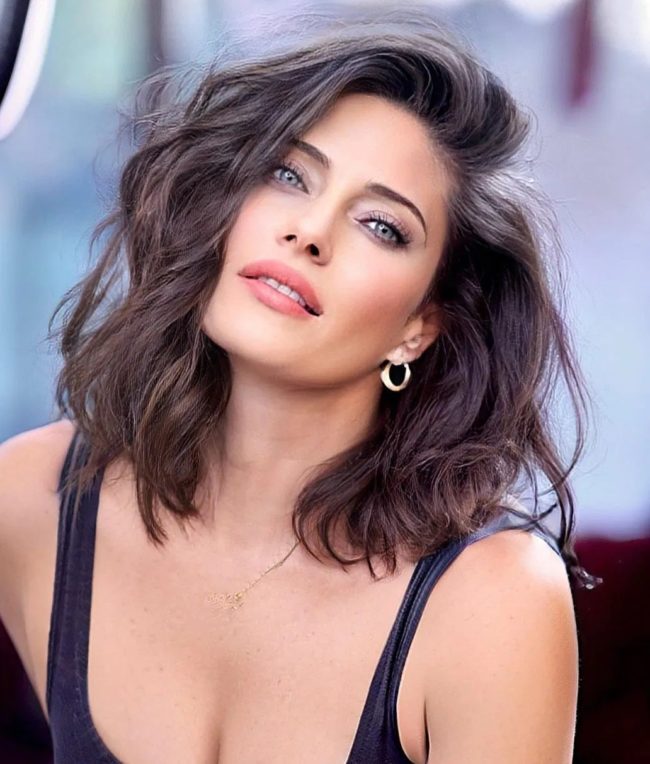 When you have thick hair, you should place the layers in a right way to avoid looking flat. With this style the layers are flicked gently to add some body and dimension. The strands have a natural brown color that makes it even more interesting and delicate.
#7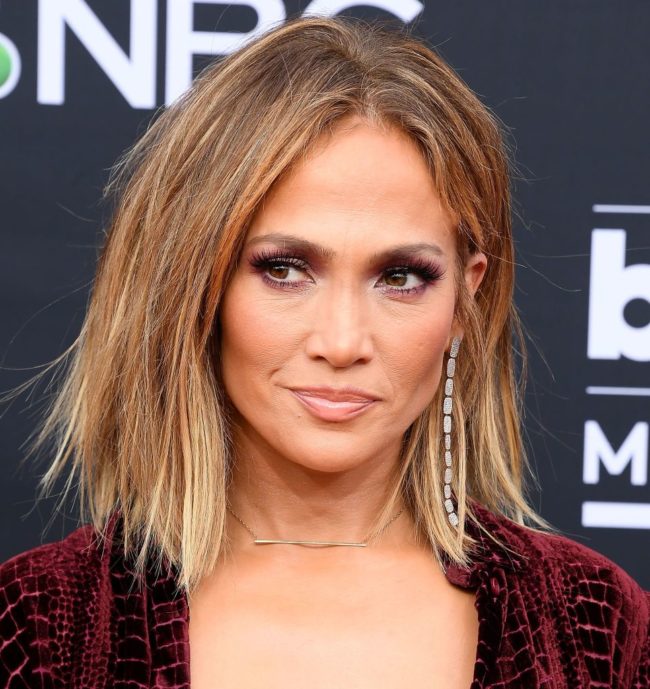 #8
#9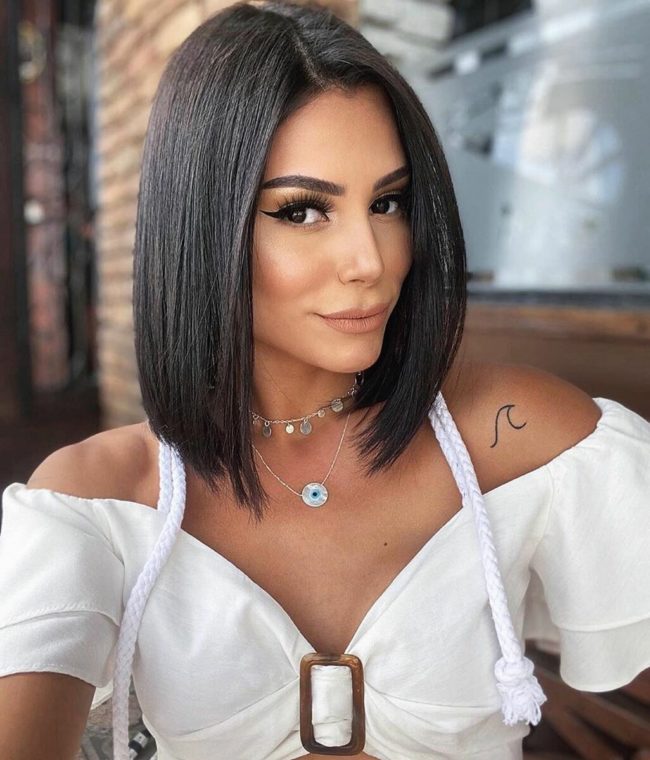 #10
#11
#12