Chocolate brown hair makes a perfect choice for a modern woman. The most important thing is to pull it off in a right way in order to gain the sweetest look ever. Chocolate brown is supper versatile and can be sported in various ways. It is a bit difficult task to pick up a hue that flatters your skin tone and makes your eyes pop up but after a few experiments you will definitely get your shade. If you are searching for chocolate brown hair colors, these gorgeous styles will come in handy when you are choosing your color and dying pattern.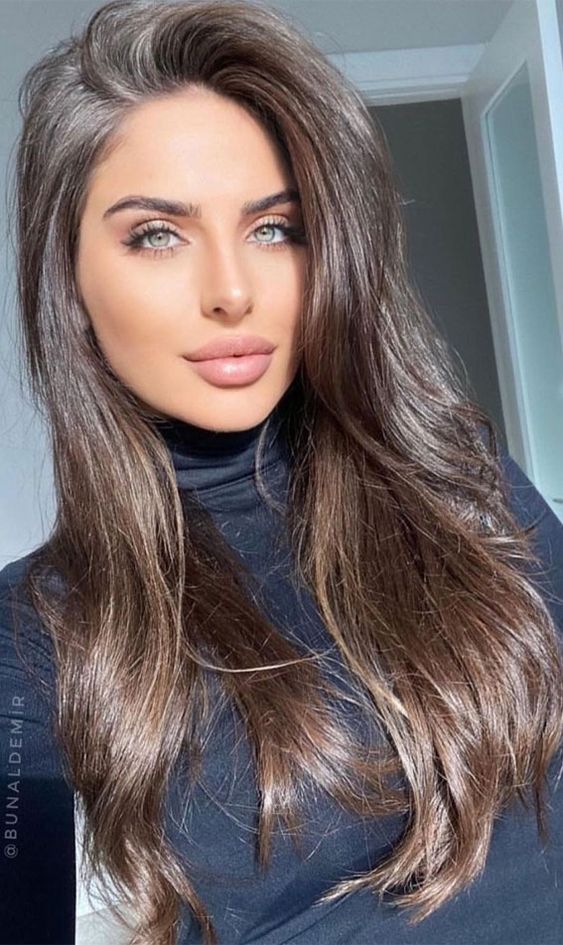 This example proves that it is not necessary to use a light shade to highlight black hair. Here black medium length strands have some sweet dark highlights that give an extra definition and detail to the tresses. Undoubtedly these highlights break the monotone touch of black hair. For a simple styling, go for waves. Carefree style of the strands makes this hairdo super chic and trendy.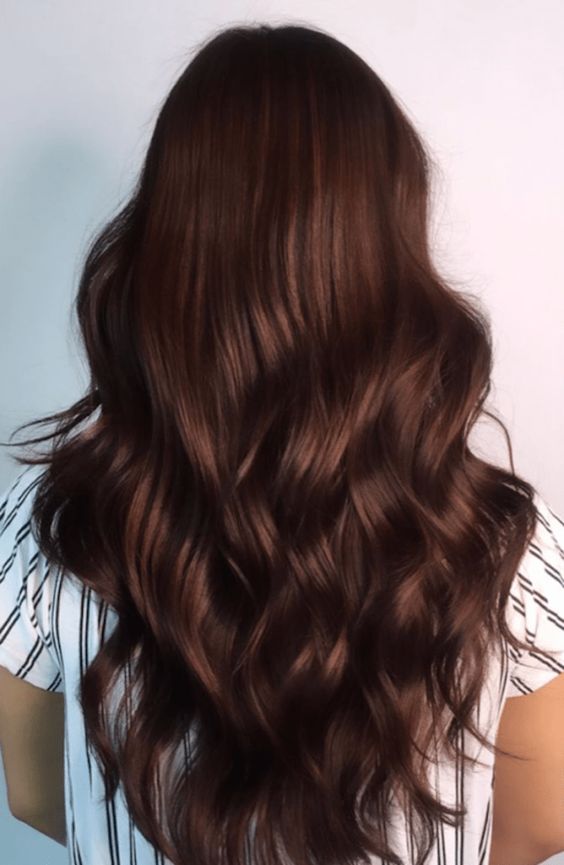 Want to go for all-over chocolate brown? Well, if yes, then this headdress is the best option for you. The shiny strands make this style stand out. Apart from the shine the strands also have an amazing color that gives some character to the style. When it comes to the styling, you should style by layering them on the sides. Waves will definitely show off the beauty of the shades.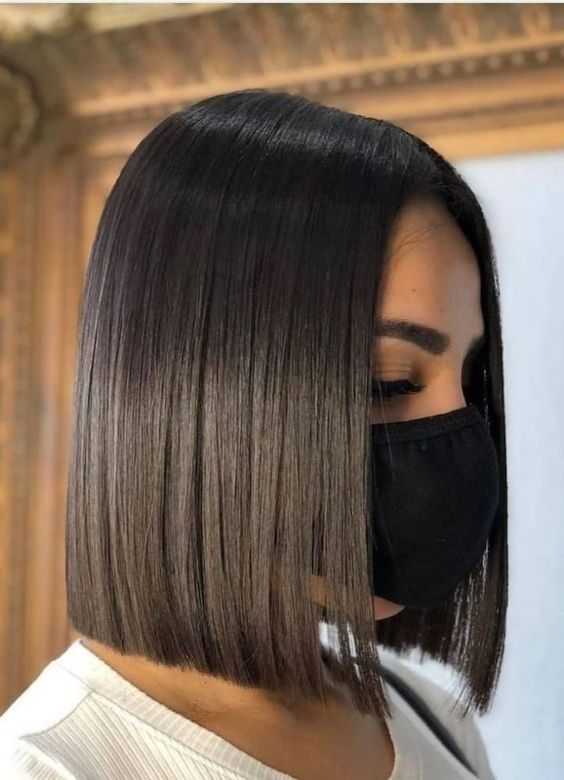 The technique of introducing the color into your strands is also important. Head painting technique guarantees you an excellent look but you still have to choose a right color combination. This particular style requires transitioning from a dark base to a cute shade of chocolate brown. It is a manageable style that doesn't require regular touchups since the roots are natural.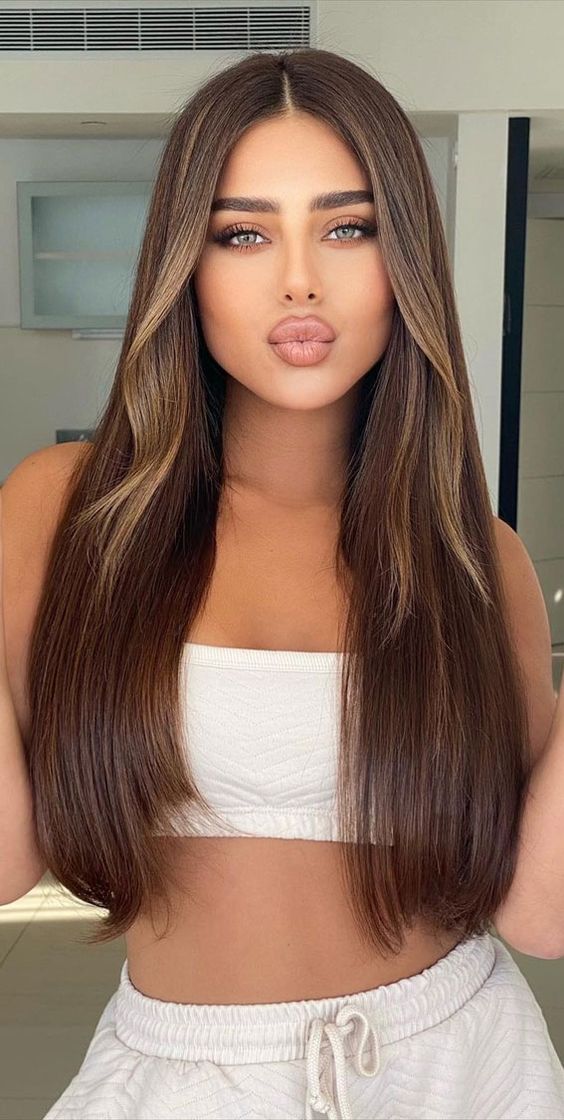 This hairdo looks straightforward due to its lovely shade. It has a dark brown base but the introduction of some golden streaks gives it a dazzling look and also makes it a fancy hairdo. A few golden streaks may radically change the appearance of your hairstyle. For a simple styling, use hair curling iron to give your strands a modern and trendy touch.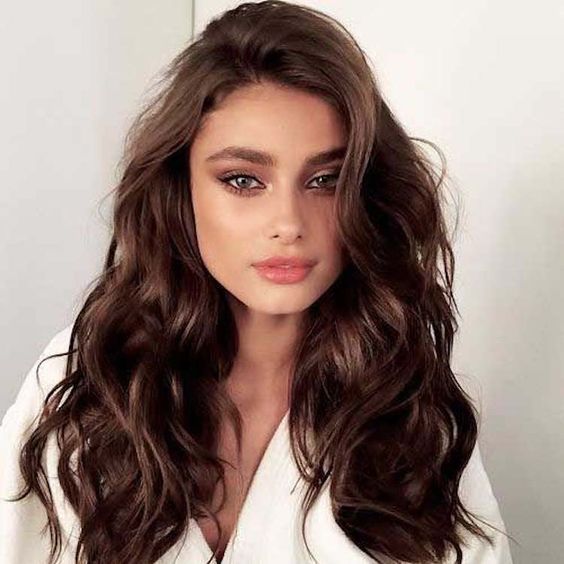 These long voluminous tresses have some amazing waves that provide with a stunning look. However waves are not enough to create an outstanding design. The color really matters a lot since it may update the overall look. In this particular design the shades have been hand painted and they involve some partial chocolate strakes on a black base.