Disheveled and tousled hairstyles are widely spread. The incredible charm and effortless styling fascinates everyone. The natural appeal of these hairstyles is just what you need to spice up your casual outfit. Whether it is a feminine updo, short pixie or loose braid, consider styling them in a messy pattern. A messy-style can be fitted to any hair length and any hair type-long, short, thick, thin, straight, curly and etc. Now you can imagine how versatile messy hairstyles can be. Here I have compiled messy hairstyles for all hair length. Check out these pictures as you may find something striking for your next hairdo.
We are going to break all stereotypes and pull off messy updos formally. Most of messy updos have been designed to fit your casual outfit but this particular updo is created for formal settings. It is a lovely hairdo that requires incorporating some effortless braids. Hair accessories or fresh flowers can be used to enhance the style and give it a cool finish.
Get wild by rocking a half up half down hairstyle with braids and twists. The twists and braids give an intricate touch to the look. Make sure your locks are pretty messed up as you aim to create a disheveled and unkempt style. It is an excellent casual hairstyle that everyone can replicate. The headdress looks good on medium-length locks too.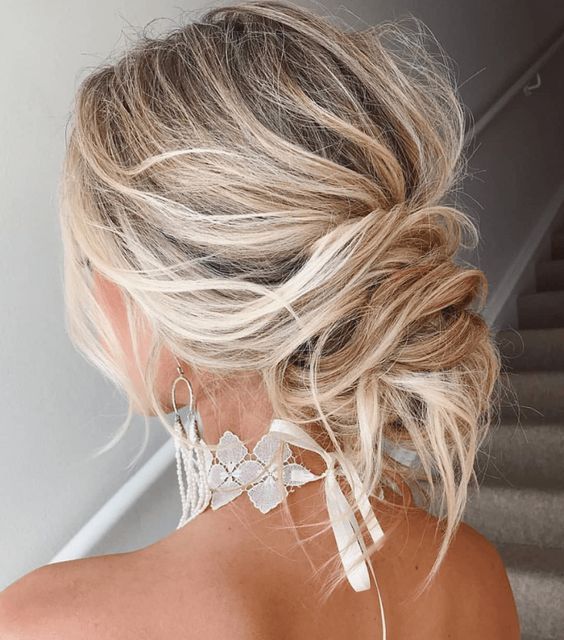 Mohawk/Faux Hawk hairstyle is a definition of boldness and fierceness. Original Mohawk hairdo requires shaving the sides but keep calm, as we don't ask you to go for a razor cut. You can mimic the look with tight braids and twists. Faux hawk is a less edgy version of Mohawk and it looks great when created in a messy style. Have a look at this example and take cue from it!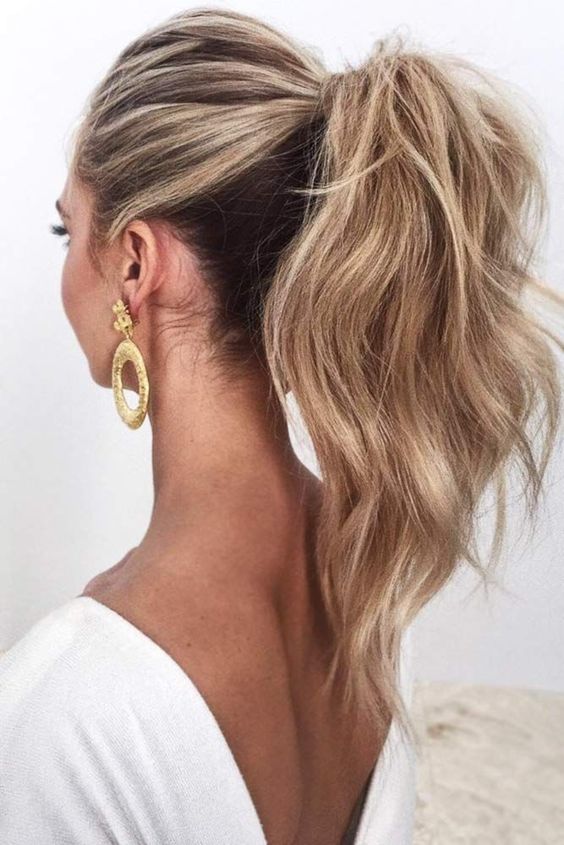 Medium-length haircut doesn't have to be stick straight to look good. Waves add some extra dimension and movement to the cut. But note that these waves look even better when they are slightly messed up. So, just wear your hair down with side swept bangs and you will definitely rock. It is an appropriate hairdo for formal settings too.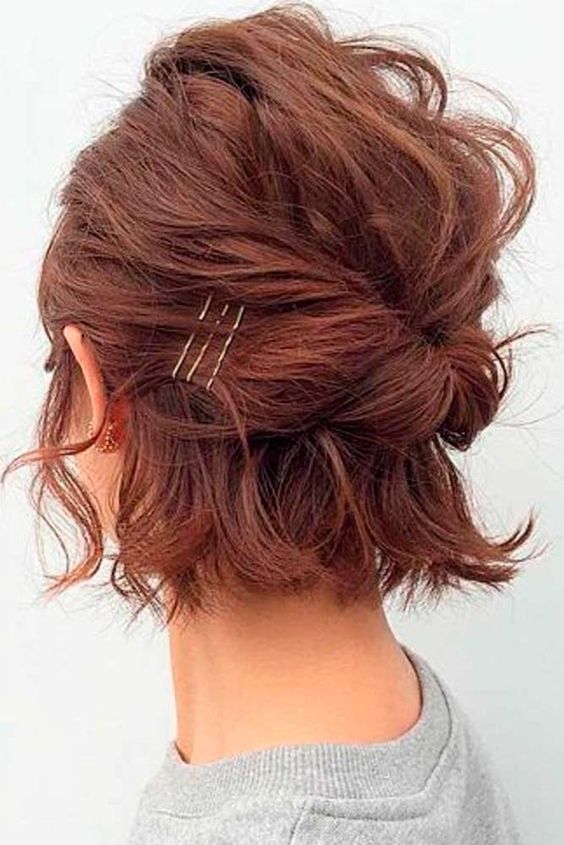 When it comes to messy hairstyles, it is impossible not to mention the ponytail as it looks simply irresistible when styled messy. Below you can see a picture where the model is weaning a high braided ponytail that is pretty messed up. It is a fishtail braid but you can choose the braid that you are familiar with a simple three-strand braid will work too.