Pixie haircuts are not new as they have originated in 1920s. Now these short styles are back with boldest elements ever. Modern pixies are being spiced with vibrant hair colors, razor patterns, undercuts and etc. Here we have compiled some edgy yet feminine pixie haircuts for 2023. These daring haircuts are for everyone with fun personality. Luckily there are pixies for every face shape. If you are searching for a cute short style that is also super easy to maintain, consider one of these lovely looks. Let's start without wasting even a minute!
#1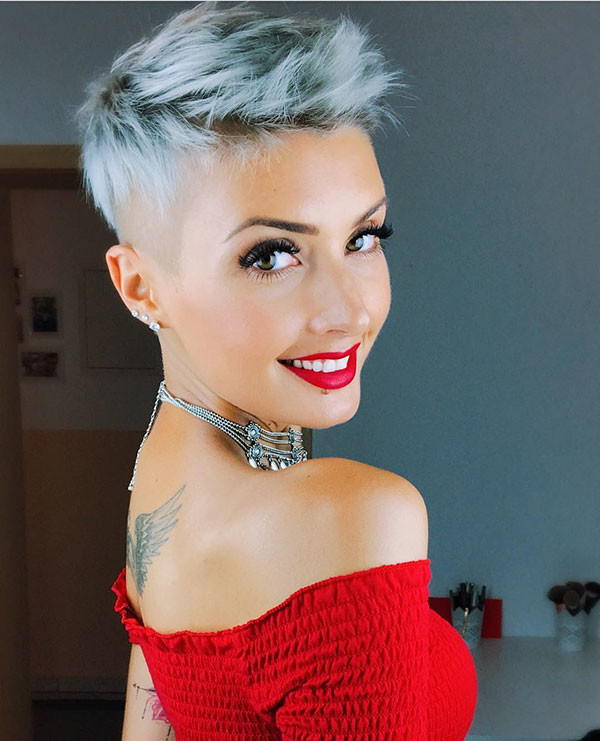 It is not a simple pixie as it is quite bold and edgy. The style features razor pattern and bright red haircut. This boyish trim is for those who have flawless face shapes. You can soften this cut with the help of a feminine shade. Note that multiple layers create a featured look. It is a cool haircut only for cool girls. If you are looking for lots of attention, it is a style to go with.
#2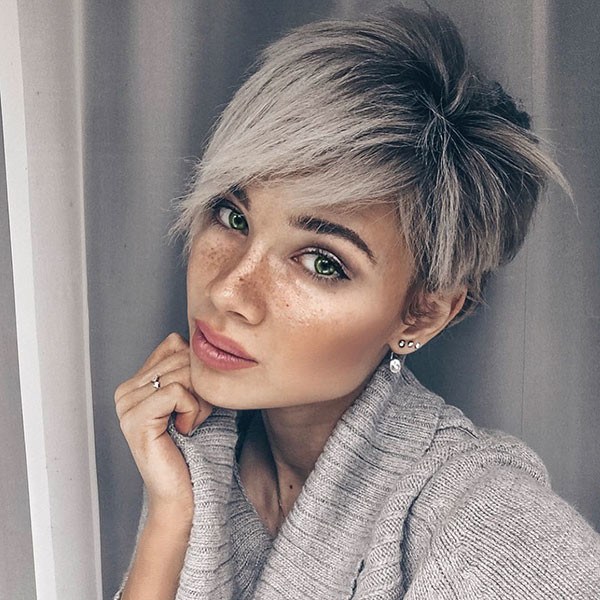 If you are bored of your look, move on to new things and get a fresh cut. Here is an inspiring pixie crop that has pretty long bangs. The long side fringe is an excellent option for women with different face features plus it may help camouflage some flaws. Apart from the cut, fresh rose hair color is also stunning. It takes the cut a step higher.
#3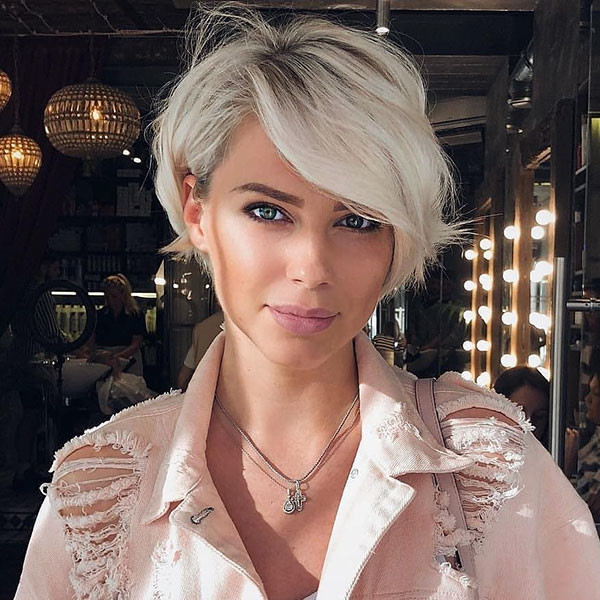 The number one reason why we are in love with pixie haircut is its versatility. The grown out pixie with long and short layers makes the style super trendy. If you want to boost your confidence with a unique pixie style, you should think of wearing this one. The bold smoky grey hair color enhances the entire appearance of this pixie.
#4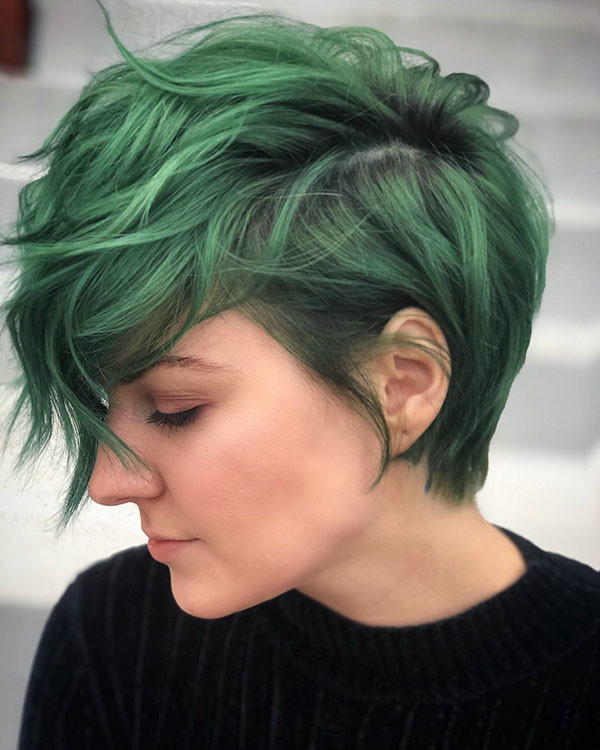 The latest color trend involves lovely blonde hues. You can combine two different trends such as blonde shade and pixie haircut to achieve a sophisticated hair look. This long choppy pixie with a matte blonde hair color makes the darker roots even more visible. Tousle your pixie for a better look. However this is an excellent idea for women with grown out pixie.
#5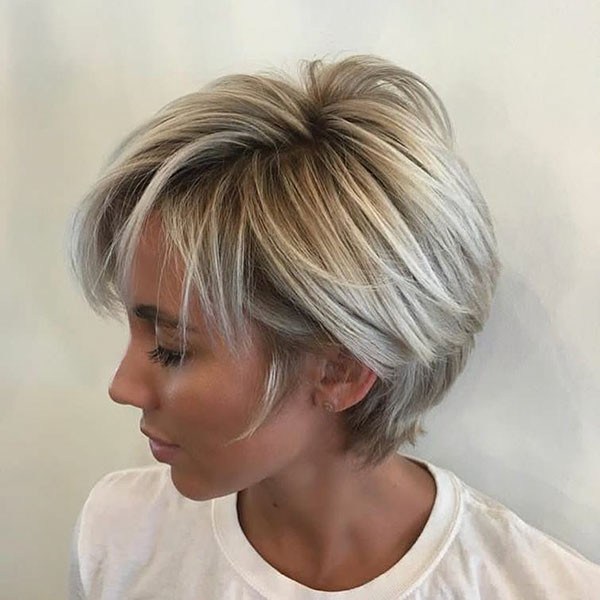 If you can't commit between bold and subtle styles, choose both of them. You can do it by combining a bold undercut with feminine long bangs. An undercut is in current trend and it is an excellent option to bring out your inner bad girl while maintaining your femininity. Light blonde hair color softens this look making it even more desirable.
#6
Pixie haircut has never been so tender and appealing to the eye. Both the color and the short crop complement each other creating a trendy look. If you are looking for a less bold version of the style consider this version. With a style like this you will turn many heads. Now you have something to ask for your next appointment.
#7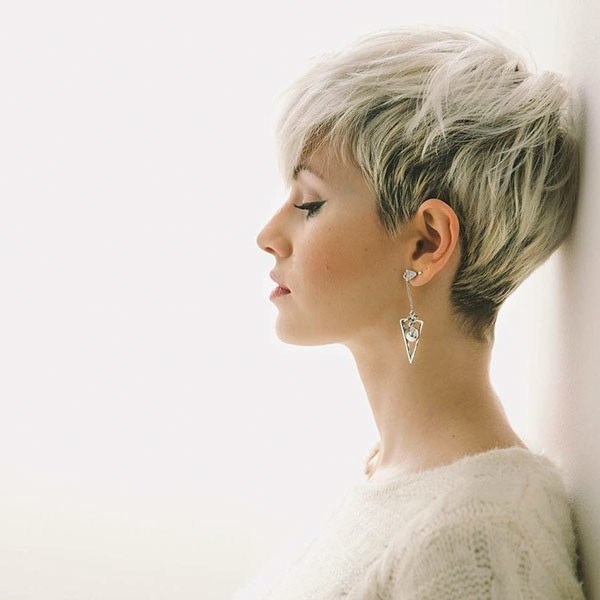 #8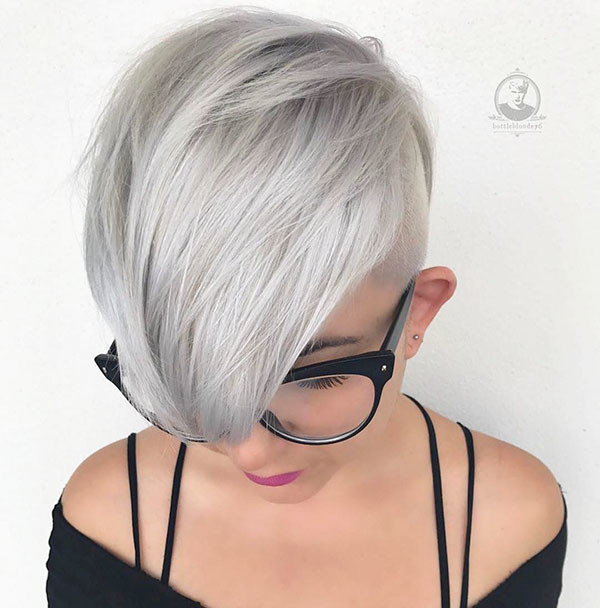 #9
#10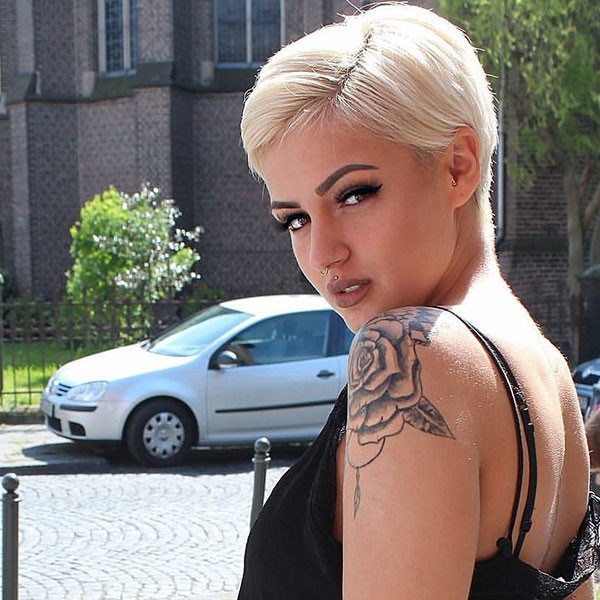 #11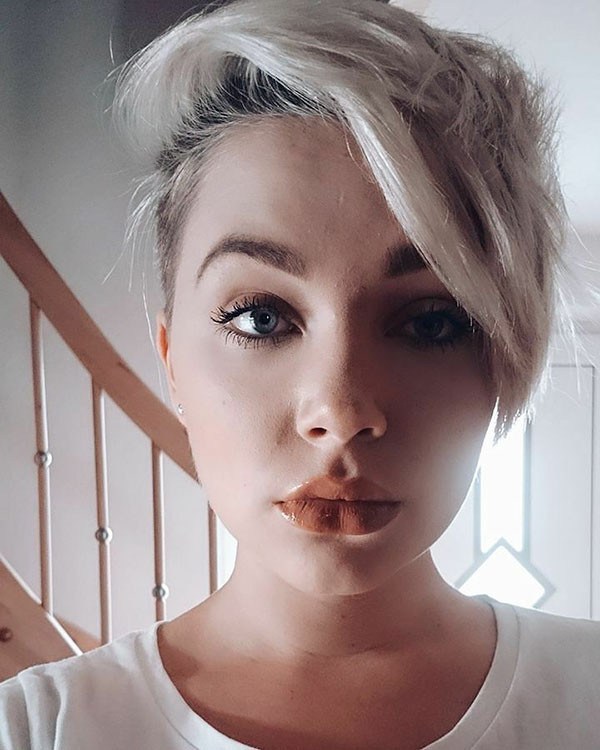 #12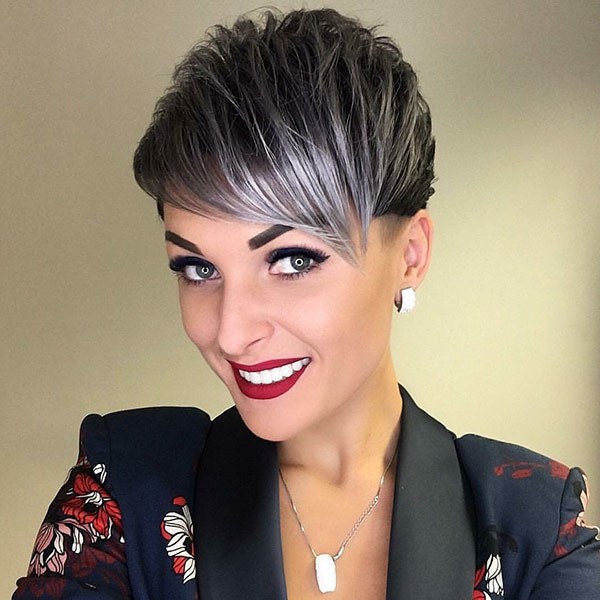 #13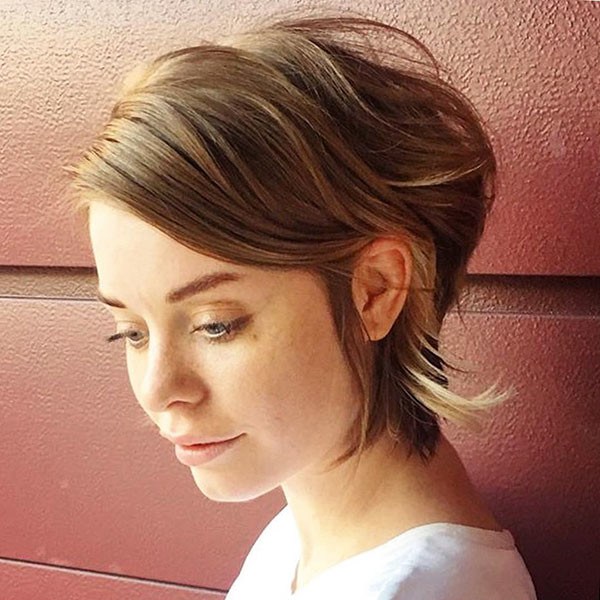 #14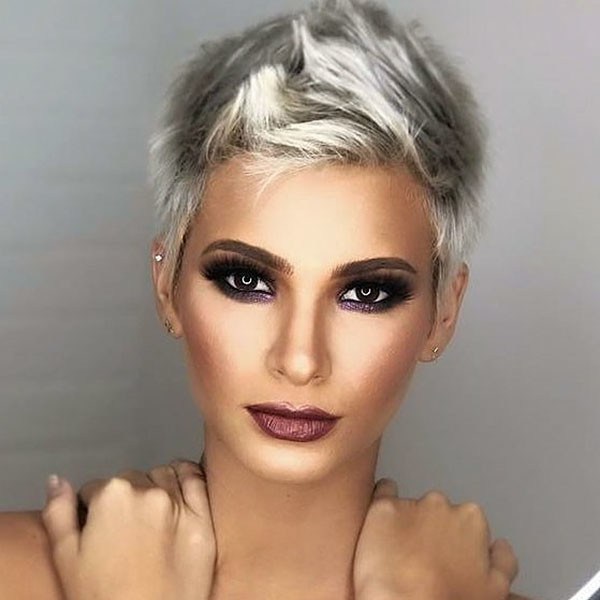 #15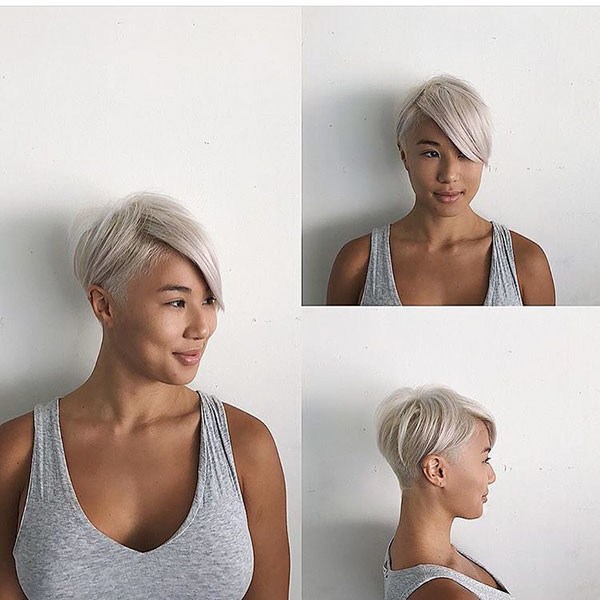 #16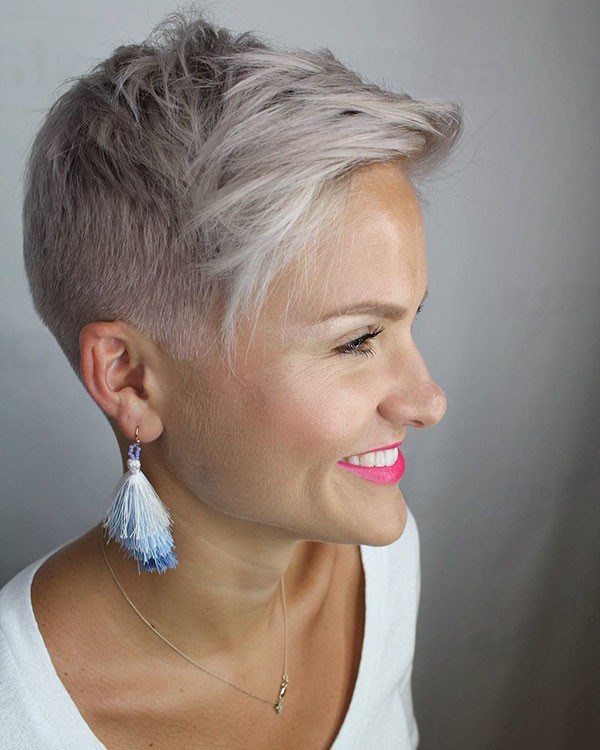 #17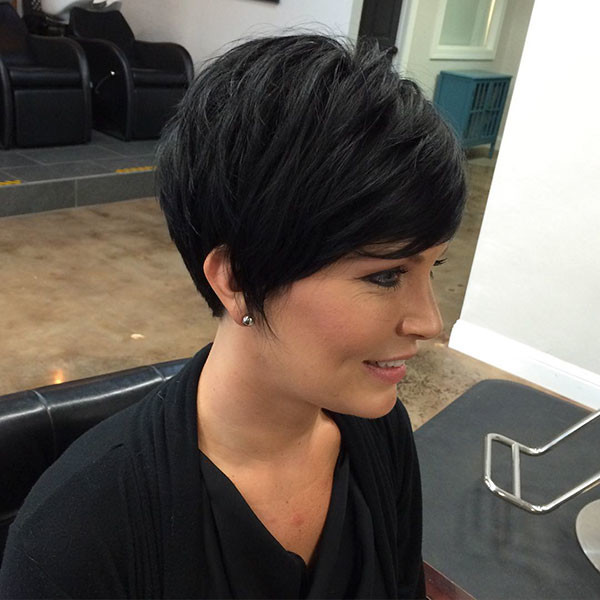 #18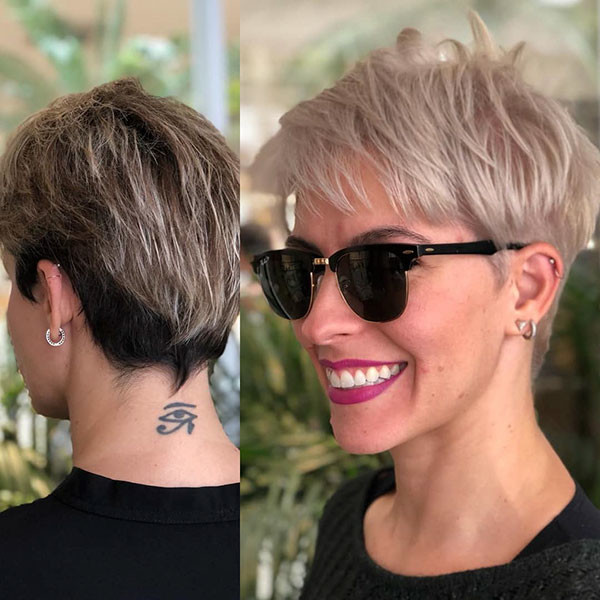 #19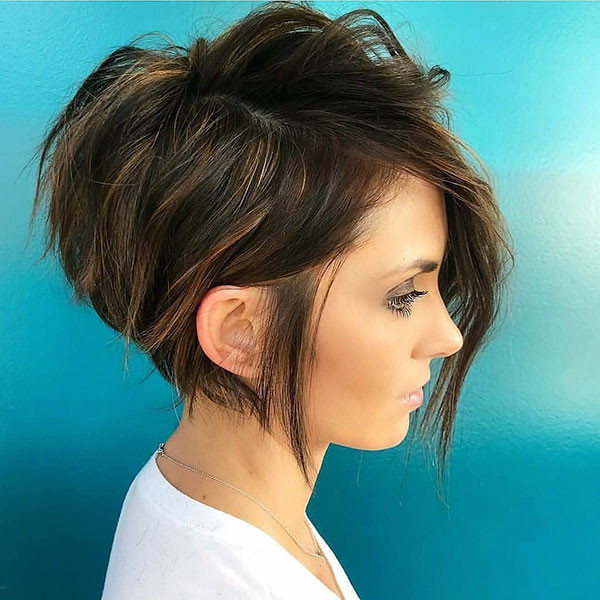 #20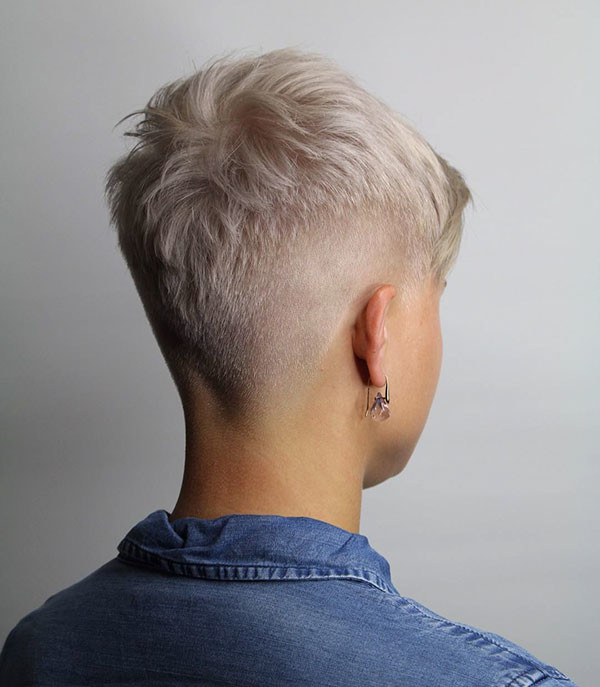 #21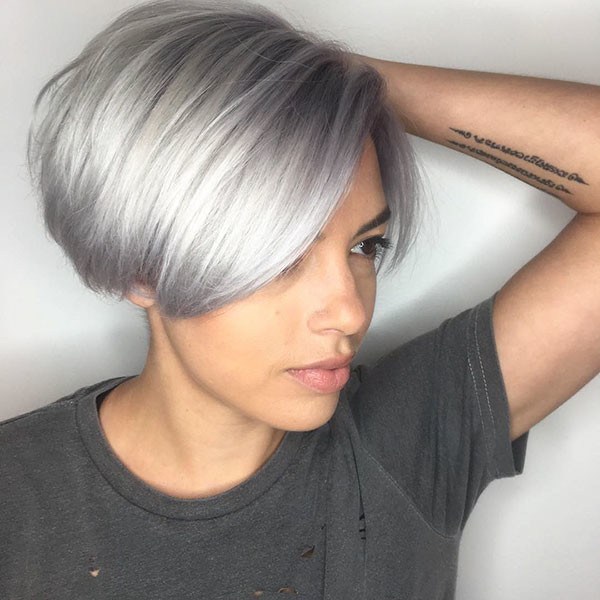 #22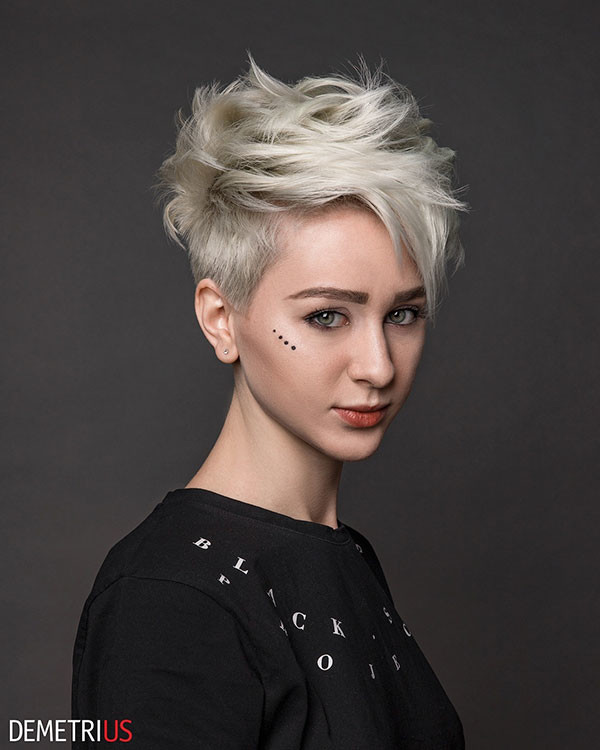 #23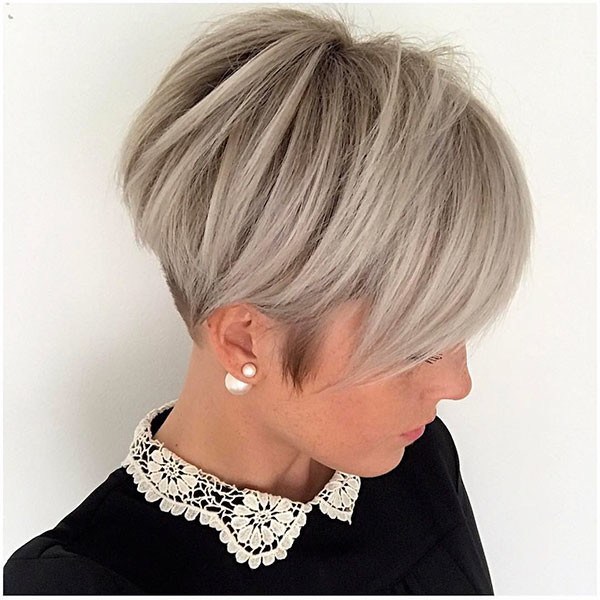 #24
#25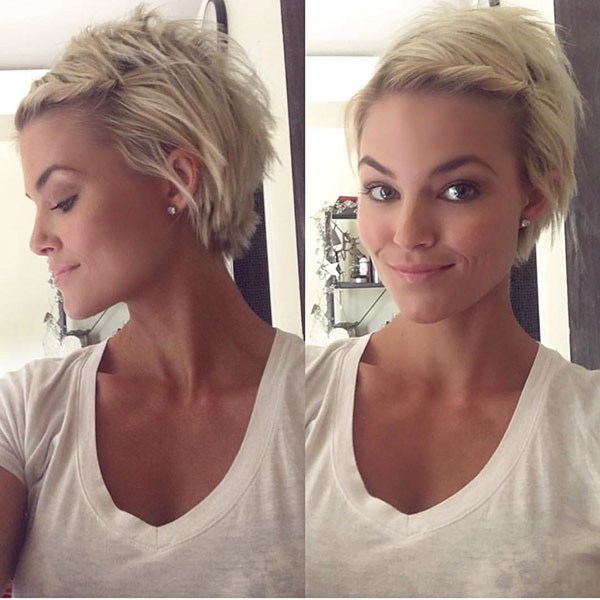 #26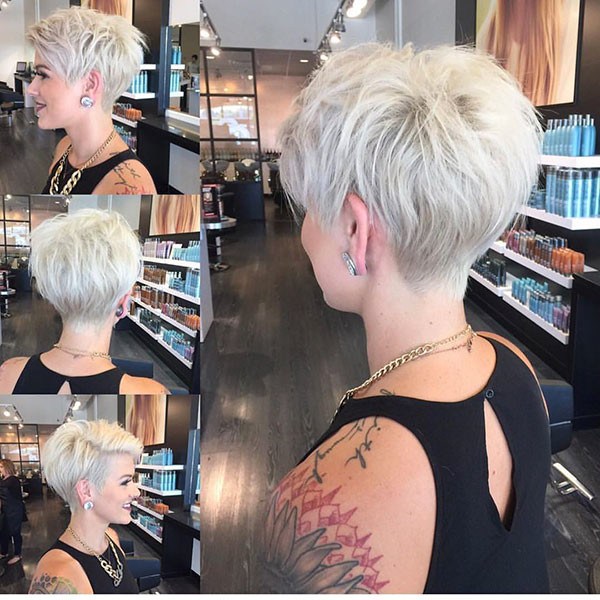 #27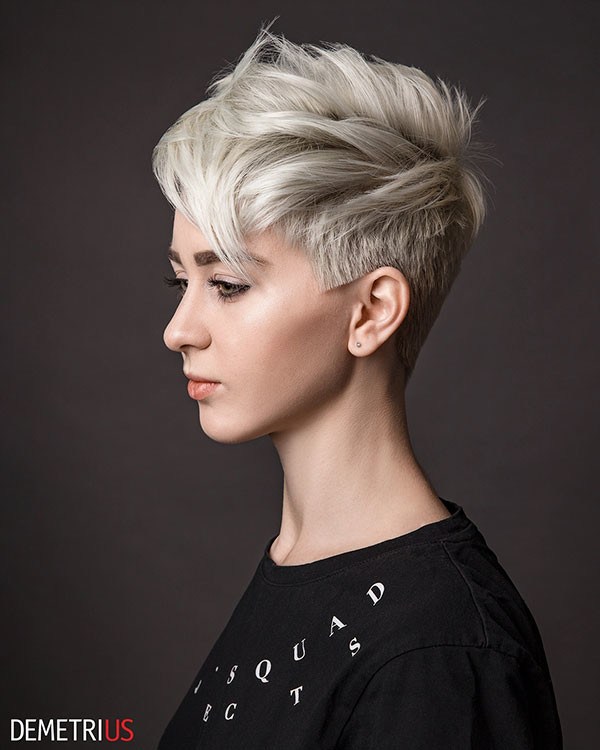 #28
#29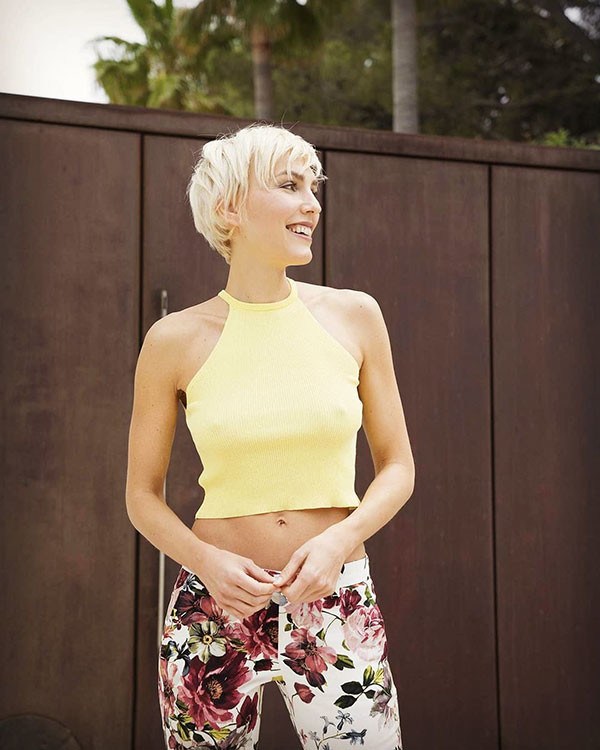 #30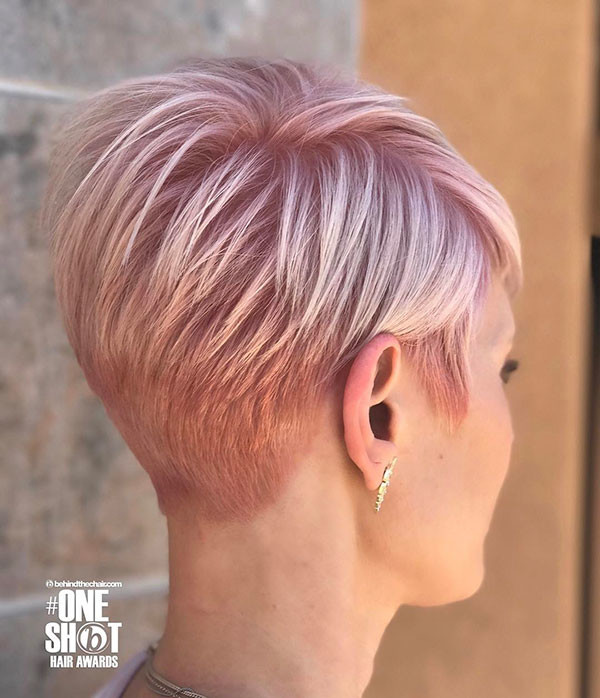 #31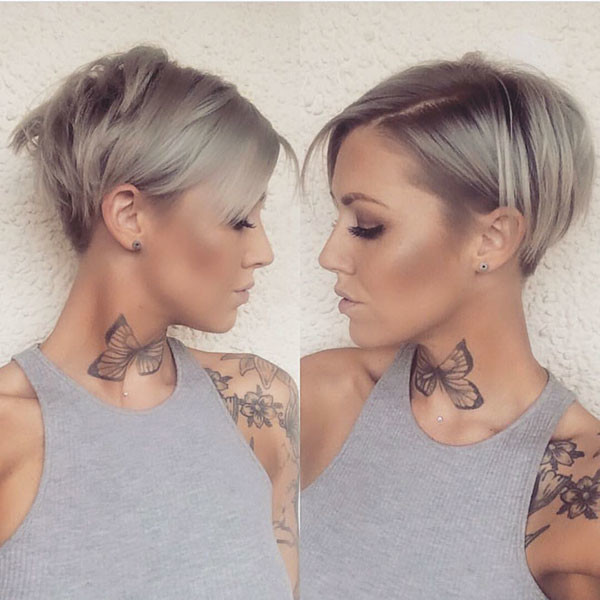 #32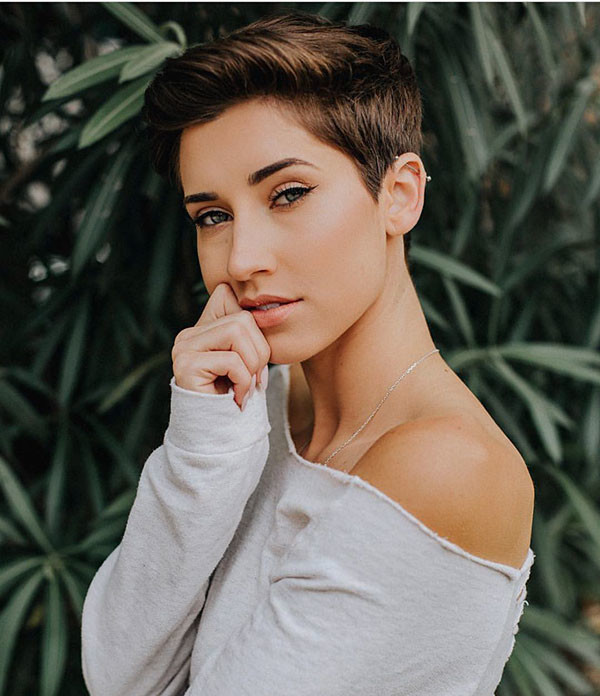 #33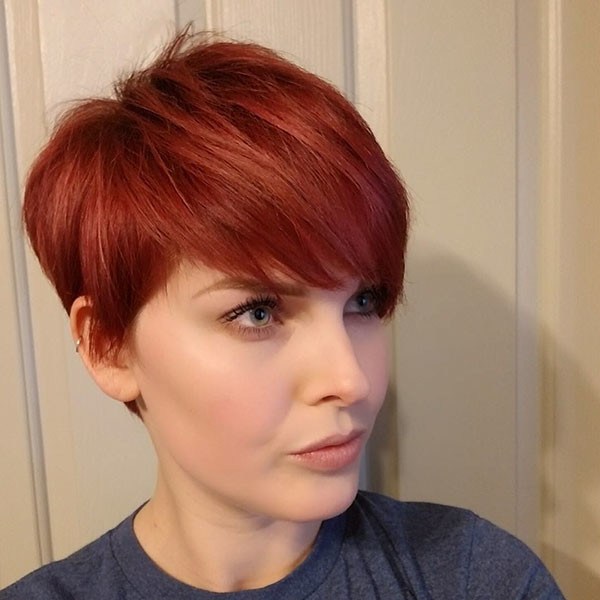 #34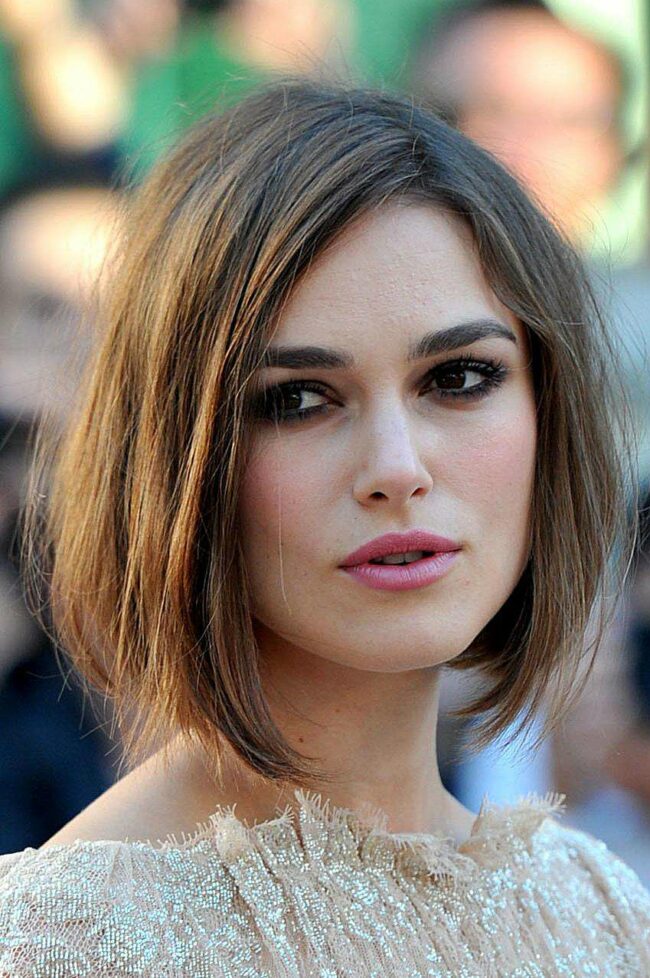 #35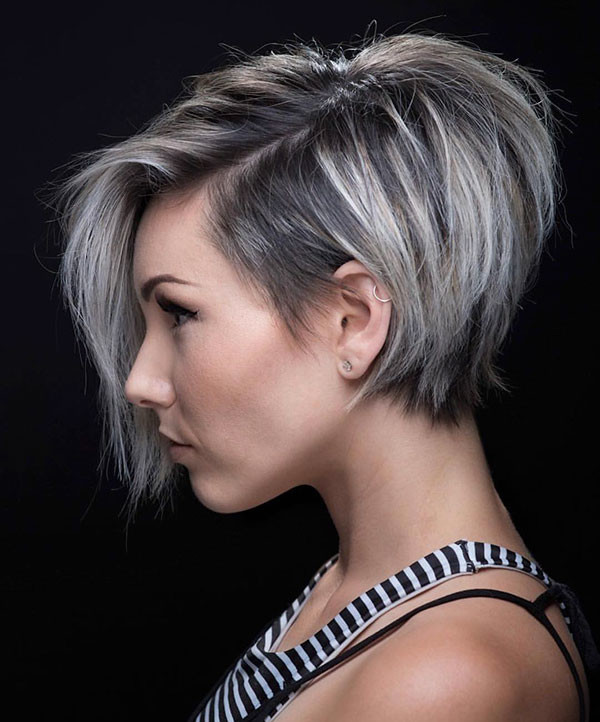 #36