Highlighting the strands in the past involved foils that no longer exist anymore. Top hair colorists explore new ways of highlighting the locks. Indeed, the innovative techniques such as balayage and hand painting provide with the best effect ever. And it seems whatever they create it will never be better than the colors achieved through those techniques. Well, but today we are here with something new. Meet gloss smudging new hot hair color trend of 2023. Just find out everything you want to know about this technique and I am sure you will love it as much as balayage.
Well, the name may seem a little bit confusing, but the technique is quite straightforward. Hair smudging highlights are all about blending colors seamlessly throughout your mane. Whether we can say that it provides with natural-looking appearance? And my answer is, "Yes" we can. The technique has been developed by Kari Hill, popular blonde highlights expert of Macha salon in L.A.
According to her, gloss smudging is all about taking those harsh lines that we all had when we got highlights. Indeed, it is going to provide you with softer hair look. When it comes to creating the look, it is more about freehand than balayage highlights. Shortly, add highlights in a manner that they would appear more natural.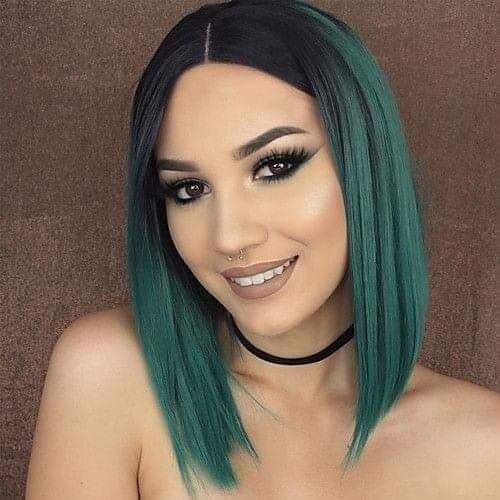 The process is not difficult to figure out. It requires adding the highlights as the final step of the coloring process. Ask your hairstylist to use hair painting technique at the roots to combine various tones and provide with a flawless effect. The main step is the gloss smudging. When the client reaches to the wash basin, the colorist tries to find out the places where the color is washed out, there the stylist applies a gloss or toner to achieve a new hair color. The gloss is applied with a brush to the roots.
Surprisingly gloss smudging looks absolutely amazing on any hair color as long as you are planning to go lighter. When it comes to your haircut, it creates a wonderful texture throughout pixie and short haircuts. However, the most important thing to remember is that the shade of highlights should be from the same of color range. It will help create a seamless blend that is also quite natural. A stunning smudging process may use an array of hair colors to create depth that grows elegantly. By the way smudging not only provides with a striking look but also cuts your visits to your hairstylist.