Hair Color Ideas for 2022
Hair color can make or break a hairstyle! There are so many hair color shades and coloring techniques for 2022, no wonder we get so confused! Find out how to choose hair color to suit you best with all the details on the latest hair color trends for blonde, red and brunette hair; natural hair coloring methods and how to care for color treated hair to keep it fresh and vibrant.
Take a peek at the best celebrity hair color in 2022 so you can find a great source of inspiration for your new hair color style!
Celebrities are a great source of inspiration when it comes to fashion, style and even hair color as they have access to be best stylists of the world. It is absolutely amazing how much the right hair color can transform your look and enhance your natural beauty.
The evolution of the cosmetic industry has allowed scientists to develop new and improved hair colors which not only look fabulous but can be much more gentle on the hair as well. There are a variety of hair color shades to choose from depending on the desired effect and the skin tone as skin tone plays a very important role when it comes to hair color.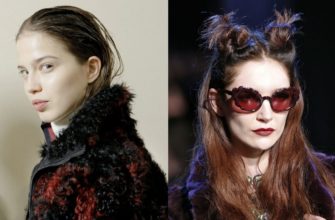 Brunette
What can be softer and cuter rather than beautiful Dutch braids? I guess this name confused you but Dutch